Goal
Learn to split a column into multiple columns.
Learn
Use this operation to copy one column into two or more columns broken up by a pattern you specify.
Click on the "+" next to a dataset and select "Split".

Select the "Source Column", enter the "Delimiter", enter the "Limit", and confirm with "Apply".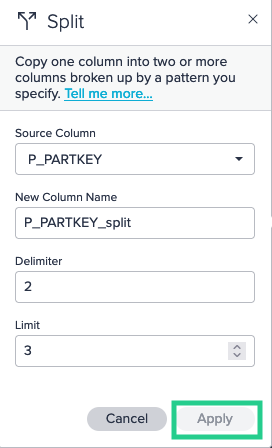 Please refer to Datameer documentation for more details.